Sponseller Group, Inc. is a multi-disciplined engineering firm in the Toledo area. Our goal is to provide quality engineering services, and to offer our employees a place where they can learn and grow.
At Sponseller Group, Inc. we have a broad range of personnel including professional engineers (PE's), graduate engineers, senior designers, and mechanical designers. Employees are assisted with their education and advancement through a tuition reimbursement program. All staff are encouraged in their professional careers, personal achievements, and community involvement.
The company was started by Harold Sponseller, P.E. a mechanical engineer who was employed at Owens-Illinois. Originally, he offered mechanical engineering services through people working at his office. Later companies requested personnel to perform design services at their location. After thirteen years he began offering structural engineering and process piping services.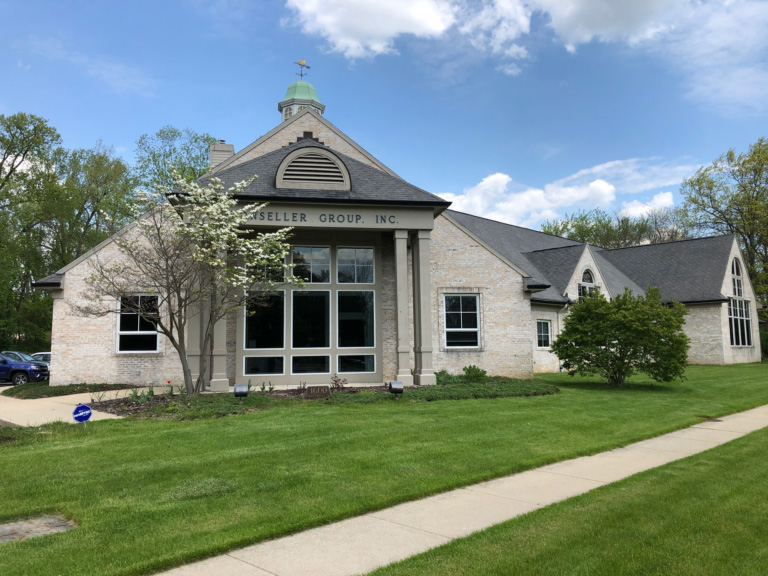 These areas have become the largest service offerings within the company. Most of the project work is completed at one of our three offices. Additionally, we partner with design/build contractors and fabricators providing them engineering and design services. Over eighty percent of our projects come from existing clients.
Our focus is to provide competent, quality engineering services to our clients so they return for additional services. The members of Sponseller recognize that technology and the ability to implement a comprehensive support plan makes the company a trusted resource. Our staff of engineers and designers approaches each project with the goal of taking the client from concept to completion while participating in solving any unforeseen problems that arise. We work with clients to continually upgrade operations for producing the next generation of products.
What sets us apart is our experience, attentiveness to client needs, and responsiveness. Our employees have a long tenure since we offer a great work environment, new computers, competitive wages and benefits. You will be appreciated and well compensated for your level of education and engineering experience.
Vision/ Mission
To provide professional engineering and design services to manufacturers, fabricators, and contractors while providing employment and good benefits to our employees and their families. We compensate our employees at the same or better salaries that they could expect working at commensurate firms in the area.
Quality Objective
To meet or exceed client expectations on accuracy, content, and delivery. We take responsibility and work through any issues that may develop.
Safety
Our people are trained with all the required safety training for lockout/tagout, fall protection, lift training, confined space, first aid, AED and CPR.
Values
Integrity & Honesty – we do what we say and own up to our errors
Safety First – protect our employees and yours in the workplace and on client jobsites that result in zero safety incidents
Respect – treat clients, other employees, and subcontractors with the respect that they deserve
Attention to Detail – delivering an accurate set of drawings within a reasonable time frame
Leadership – be a leader at work, home and in our community
Commitment – we are committed to our clients' and to our employees' success
Competency – we serve our clients with appropriately qualified personnel that are seasoned professionals
Teamwork & Flexibility – we strive to find a way to say "yes we can solve your problem"
Financial Strength – the company is forty-six years strong
Professionalism – we're professional in our attitude, conduct and presentation
Community Involvement

Sponseller Group supports the community through WISE – Women in Science and Engineering, WGTE public television, Cast Metal Association, Boy Scouts of America, University of Toledo car competitions, Multiple Sclerosis Research with MS Bike to the Bay and other organizations.