ABOUT US
Sponseller Group, Inc. is a multi-disciplined engineering firm with offices in Holland and Sidney, Ohio.  We provide a place for our employees to work with a supportive team, expand their knowledge, gain valuable experience, and advance to a higher level in the company.   
At Sponseller Group, Inc. we have a broad range of personnel including professional engineers, graduate engineers, senior designers, and mechanical designers.  Each department consists of a manager, structural engineers, designers, and CAD personnel.  All staff are encouraged in their professional careers, personal achievements, and community involvement.
Sponseller Group's main office is located in Holland, Ohio.  We moved into this newly designed office in 1998.  The 10,000 sq. ft. office houses about forty of our sixty people from the various disciplines of civil, structural, mechanical ventilation, electrical, and mechanical system design.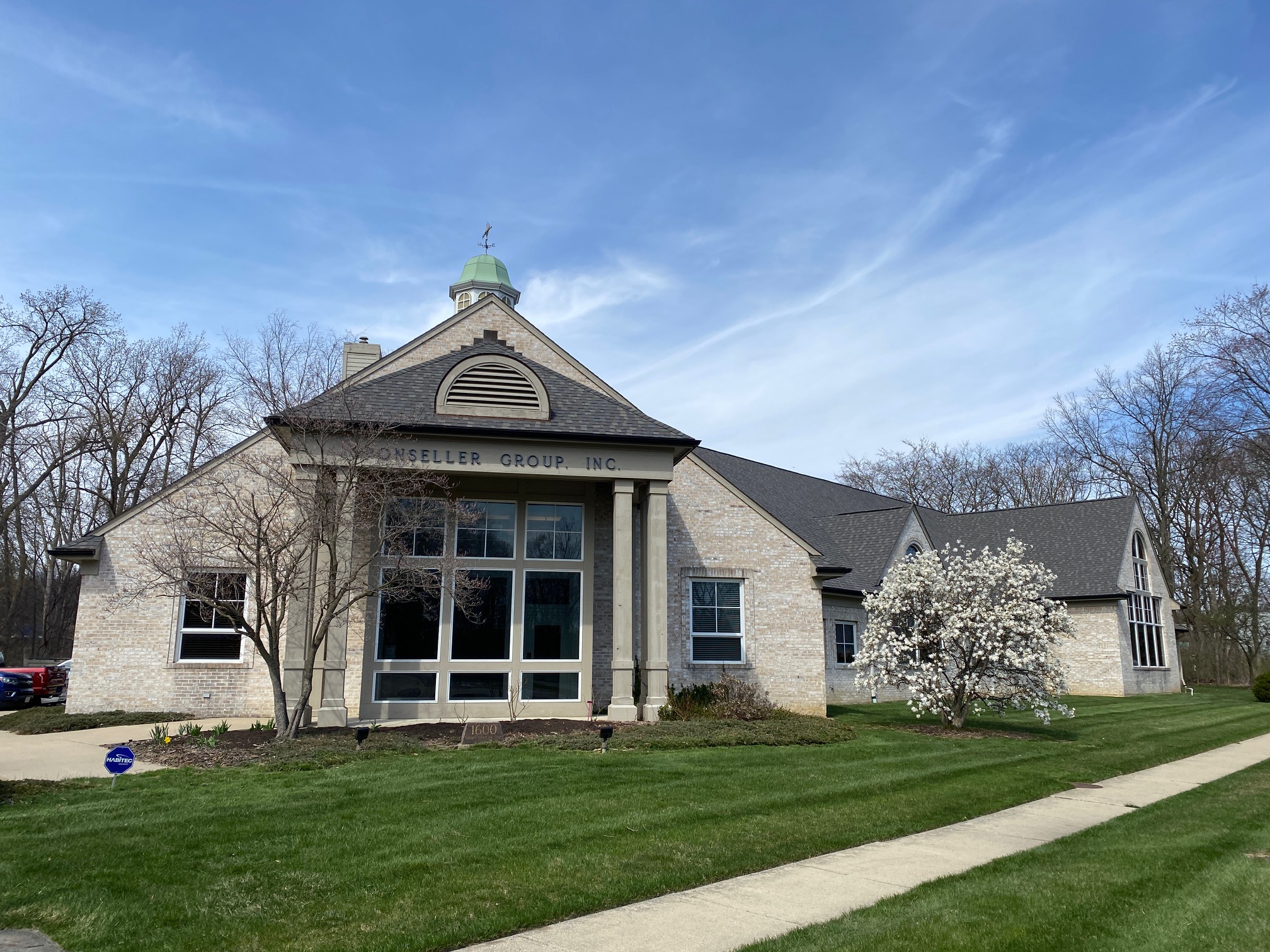 Structural engineering, industrial architectural design, structural design, facilities mechanical, and electrical design have become the largest service offerings within the company.  Most project work is completed within either of our two offices located in Holland and Sidney, Ohio.  We also partner with general contractors and fabricators providing them engineering and design services.  Over eighty-five percent of our work is repeat business from existing clients.
Our goal is to provide high quality, reasonably priced engineering services to our clients.  We have many clients that we have worked with for several decades.    The members of Sponseller recognize that analysis and design software along with robust computers give us the ability to create some of the best solutions for your needs.  Our staff of engineers and designers approaches each project with the goal of working with the client from concept to completion while actively looking for solutions to any problems or challenges that you may not foresee at the beginning.  We are continually working with clients to assist in upgrading operations for the next generation of products or adding improvements to their current production processes.
What sets us apart is our experience, attention to client needs, and responsiveness.  Our employees have a long tenure due to our attractive work environment, supportive co-workers, competitive salaries, benefits, and modern workstations with the latest software.  New employees are appreciated and well compensated for their experience and education.
 A short history of Sponseller Group
The company was started in 1973 by Harold Sponseller, P.E. a mechanical engineer who previously was employed at Owens-Illinois. Originally, he offered mechanical engineering and illustration services utilizing employees working in the office.  Later on, companies requested personnel to perform design services at their location.  He also offered machine design and build of complete automated equipment through a wholly owned machine shop, Accumatic Machinery.  After thirteen years he expanded into the structural field with structural engineering analysis, structural design, equipment layout services, and steel detailing for General Motors Corporation, McNally Pittsburg, and others.  Since that time, we have expanded to over a hundred different clients.    
Mission Statement
To provide professional engineering and design services to manufacturers, fabricators, and contractors while providing employment and good benefits to our employees and their families. We compensate our employees at the same or better salaries that they could expect working at local competing firms in the area.
Quality Objective
To meet client expectations on accuracy, content, and delivery. We take responsibility and work to resolve any issues that may arise.
Safety
Our people are trained with all the required safety training for lockout/tagout, fall protection, lift training, confined space, first aid, AED/CPR, and mine safety.
Values
Integrity & Honesty – we do what we say and pay for any errors or omissions
Safety First – protect our employees and yours in the workplace and on client jobsites
Respect – treat clients, employees, and subcontractors with the respect they deserve 
Attention to Detail – deliver an accurate set of drawings within a reasonable time frame
Leadership – be a leader at work, home, and in our community
Commitment – be committed to our clients' and to our employees' success
Competency – to serve our clients with appropriately qualified and seasoned professionals 
Teamwork & Flexibility – striving to find a way to say, "yes, we have found a solution to your problem"
Financial Strength – the company has fifty years of operations experience
Professionalism – we're professional in our attitude, conduct, and presentation
Community Involvement
Sponseller Group supports the community through WISE – Women in Science and Engineering, WGTE public television, Cast Metal Association, Scouting, University of Toledo car competitions, Whiteford High School Robotics Team, United Way, MS Foundation, and other organizations.