Process piping installations and flow monitoring analysis
Sponseller Group Inc. can assess your facility's current process piping or design additional new process piping systems. We have available ultrasonic technology to assess liquid flow rates within existing pipe runs and provide accurate calculations of flow and volume throughput. For new processes, Sponseller Group Inc. offers piping systems for cooling water, natural gas, cracked gas, potable water and others. We have used Caesar II pipe stress analysis to review the design on a system and check for weaknesses. Give us a call to optimize the potential of your process piping systems.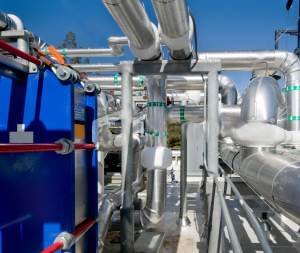 Keep your business's HVAC systems efficient
Sponseller Group Inc. offers special services for industrial businesses in heating, ventilation and air conditioning (HVAC). You may look to improve an existing HVAC system or request a new HVAC design. Our engineers will create an environment that is safe and comfortable for your business through a balanced HVAC design. Discuss your business's needs with one of our managers and his or her staff will work to accommodate your HVAC requirements.
Sponseller Group Inc. also designs ventilation systems for industrial environments. Ventilation is important to your business as an integral part of your employee's comfort and general safety. Choosing Sponseller Group Inc. means your business receives professional design of your HVAC system. The SGI staff can discuss your current ventilation system and suggest possible services to improve your airflow and comfort. Our engineers will perform services such as balancing a system and redesigning air make-up requirements.
Sponseller Group Inc. Piping design and Ventilation services include:
Process Piping
Building Utilities
Cooling Towers
Chillers
Compressed Air Systems
Worker Fresh Air
Industrial Exhaust Ventilation
Dust Collection
Mechanical Rooms
Pipe-Flo fluid system modeling and simulation software 
AutoCAD Plant 3-D
Ventilation System Balancing