"Buildings annually consume more than 30% of the total energy and more than 60% of the electricity used in the United States". *
"Green building practices can substantially reduce or eliminate negative environmental impacts through high-performance, market-leading design, construction, and operations practices. As an added benefit, green operations and management reducing operating costs, enhances building marketability, increases workers' productivity, and reduces potential liability resulting from indoor air quality problems".*  At Sponseller Group we recognize the need for improvements in common design practice that takes into consideration design sustainability, the working environment, energy and electrical usage, indoor air quality, and of course return on investment. To help you achieve your goals in Green Building Design, we have taken a series of steps to serve you better: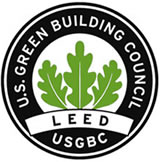 Our in-house capabilities include diverse engineering and architectural specialties enabling us to take your project from planning, engineering, design, project management through to the final construction.
Sponseller Group works closely with a number of contractors in the area to ensure your new production line, office space or any other new addition is completed properly and on time. We know your company needs the appropriate product flow when incorporating a new assembly process or ventilation system into an existing facility. We will work with your engineering team to enable an effective and efficient design for the overall system. We have the experience and ability to get it right.
Our industrial designers and engineers coordinate installations with your engineers to merge function, safety, ergonomics, and technology into your new production line.
Staffing – LEED AP on staff to guide you through the LEED process as you consider certifying your next building project through the USGBC (US Green Building Council) and LEED (Leadership in Energy and Environmental Design).
Programming – We perfect our skills and design capabilities by utilizing the latest in design assistance programming. These programs take into consideration Energy Usage Models, Day lighting, Interior and Site Lighting, Complex HVAC Design Scenarios, Energy Consumption Models, and Estimated Energy Savings to assist in Return on Investment decision making.
Experience – USGBC in June, 2009 has updated the LEED program to LEED v.3. This update has changed the LEED certification procedures and the credit scales. SGI has already begun work on LEED project utilizing the v.3 system and we are prepared to help you through the transition.
Communication – The LEED process is one that requires collaboration between the owners, designers, commissioning authorities and contractors to insure the certification procedures are met within the compliance standards specified by the USGBC. Along with engineering design, we focus on project and construction management, enabling us to better assist in the communications process between the all parties involved, looking out for the owner's goals and objectives, while maintaining high design standards and a focus on project costs and time lines.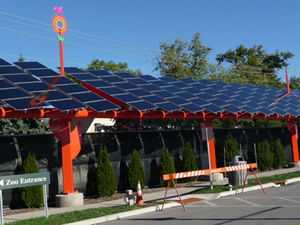 * Green Building Design and Construction, LEED Reference Guide for Green Building Design and Construction, 2009 Edition